Retaining Wall Construction for Tequesta Residents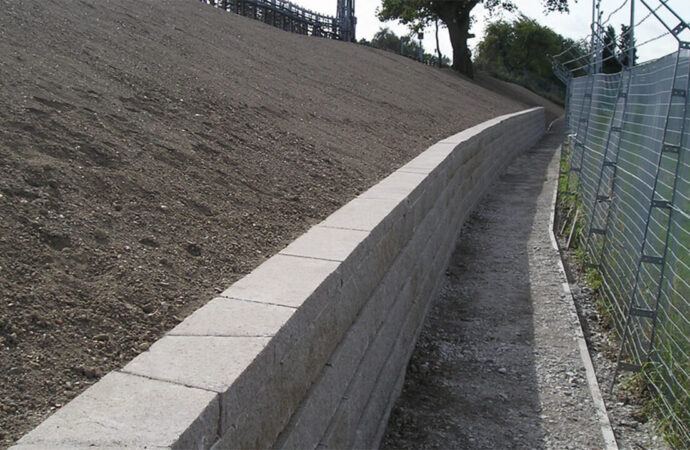 Working with retaining walls can take a lot of work and, of course, experience. Retaining Wall Pros of Jupiter team has been of great help for over two decades to residents and business owners in Jupiter and nearby areas, now including Tequesta. We have helped build the walls for excavation and construction sites, homes, and several business properties. All of them chose a specific type with the help of our professionals, and the result they received after being built is nothing else but outstanding.
We want to ensure you can enjoy the space where you have your wall installed and that it provides safety and great looks at the same time. We know that most retaining walls are used for functional and practical purposes, such as retaining soil to create new usable spaces or maybe dealing with all the soil erosion and water stagnation in some places. However, looks also matter, and if we can promise both when installing walls, why wouldn't we?
Therefore, whenever you're in need of a retaining wall, the reason doesn't matter to us. We consider they can be used for more than the functional aspect, and even if one of them is the main reason for you to build one, we will always consider the aesthetical part.
That being said, what type of retaining wall would you like to build on your land, property, or terrain in Tequesta? Most homeowners choose between stone retaining walls and concrete rubble ones. Meanwhile, business owners prefer gravity walls or anchored walls depending on how much soil they need to retain or the diverting water properties needed.
If you have a preference, we would love to know about it. Nevertheless, if this is your first time and you have no idea what is best for you, we will be happy to assist with the process. We will go over all the details of each wall and ensure you understand each of the pros and cons of your particular project and place.
From there, our team will start the assessment and design and give you an estimate of the final price for us to start building it.
Are Retaining Walls Expensive in Tequesta?
Retaining walls will always be considered a bit pricy, but this is due to their nature and durability. Once you build one, you won't have to replace it for over six decades at the least, and you will have hardscaping that beautifies any space.
The variables are what usually determine the price for your wall. The company in charge, the materials used, the size of the walls, and where it is located. Our team will make sure to set all of them apart and bring them together in one estimate.
Luckily, we only use the highest quality materials and make sure they remain affordable regardless of the type of wall you choose to build with us. Rest assured, we will be ready for your needs and preferences, your budget, and what you wish for this wall in Tequesta, regardless of the exact location.
Below is our list of additional services: