Retaining Wall Pros of Jupiter Services and Construction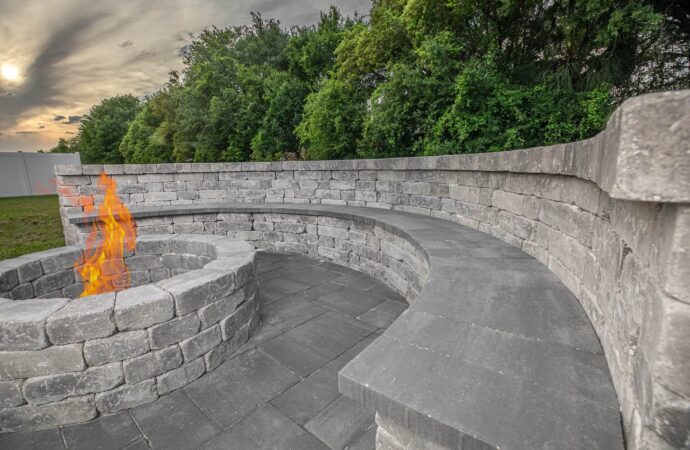 Before you take a big step, such as deciding whether or not a retaining wall is what you need for your project, it will be necessary to go over your needs, preferences, and what the project itself needs to be a success. It can be hard to determine the purpose of a retaining wall if you do not know its function or are unfamiliar with even its appearance and how the final design could look like. It will serve the normal needs of your property, and it will also add a fresh look to your landscaping, but is this what you need or want? Retaining Wall Pros of Jupiter can help design the perfect wall for your property. We offer a range of services to make sure that your wall is both functional and safe. 
However, before we actually start building the wall and providing our contractors' experience and skill, we are available to provide guidance and assistance and can go over all details so that you feel confident about your final decision on this hardscaping component.
Our team can help you make the right decision before you decide on a retaining wall and the specific type later on. Our retaining wall contractors can help you choose the right type for your needs. It doesn't really matter if you want to stop soil erosion or divert water. It is acceptable and even respectable to have a wall that is only decorative and to add to your landscape. You can use this wall to create more space or give your place a new look. You can choose what material you prefer, but it is up to you to decide which type you use as well.
We can create a variety of retaining walls. Contrary to popular belief, they all work in different ways. Some walls work better in certain environments and might be more appropriate for your final design and project.
A cantilever wall, for example, provides stability and support for soil retention and water diverting. Because of their drainage properties and popularity at excavations and construction sites, sheet pile retaining walls are highly preferred for them and even during commercial properties trying to bring a new look and retain some soil in slopes or front space. They are also easy to repair and provide all the support required for large soil masses regardless of the location.
Stone retaining walls can be used to protect the soil from erosion. Once they are built, they are beautiful and can be used in landscaping to give the area a natural appearance, which is why most residential owners choose to have one or several in their properties and spaces.
It's a matter of looking at everything and deciding on the right wall for you. Our team is happy to help you make the right decision, short-term or long-term, but mostly both, so you can have a result that is more than just worth your investment.
Our Services Are Waiting for Your
We offer many services, including retaining wall construction. When discussing this service, our team can assist clients in choosing the best option for their property or help them decide on what kind of wall to build. If you know exactly what you want and are confident about the decision, we offer additional services that will help you find the right retaining wall for you.
These are just a handful of examples of the services that we offer to give an idea of the range of options. However, we are able to offer customized solutions in case none of the services on the list fulfill all your needs:
For more information on our services and the best wall type for you, please contact us. We offer customized support and assistance to assist you in finding the best solution for your landscaping problems and needs.
Below is our list of additional services: