Stone Retaining Wall Construction for Jupiter Residents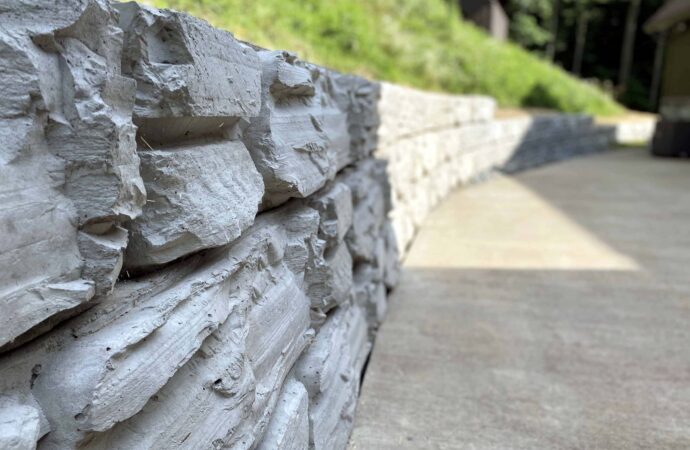 Stone retaining walls are very common choices when people in Jupiter and all over Florida think and decide to build a retaining wall; after all, it is common knowledge that they are stunning and offer a natural and great look to the property, place, or land where they are built. They are strong and can solve any problems related to soil erosion or water drainage if they are built by experienced retaining wall contractors. They can be built anywhere, even in yards or squares. However, you need a team who is experienced and capable of handling both small and large-scale projects. Retaining Wall Pros of Jupiter is open and available to help you with every part of the process and guarantee you have a wall that everyone will envy or admire if it is in a public area.
Because of their durability and long-term use, retaining walls are a popular choice when it comes to hardscaping and bringing a new feel to the place where they are built not only for functional purposes but also aesthetical ones.
The main purpose of retaining walls in the city is more important than the aesthetics. We will continue to be attentive to this as our goal is not only to give life to your landscape but also to solve any problems that may arise from having this element built when you have no issues present.
We will try our best to satisfy all of your requirements and deliver outstanding results. The most common reasons you might need a retaining wall are:
Keep the soil in areas where you find a slope or aren't stable.

Prevent soil erosion.

Assistance with water draining and diverting.

Create new spaces and areas that are usable.

Protect and ensure safety in areas with steep slopes and hilly terrain.

Guarantee the stability and support for some public areas and roads.

Enhance the space's beauty with hardscaping designs.
Why You Need a Stone Retaining Wall
Consider the pros and cons of each wall that you are considering for your property, and then you will determine whether the stone option is the one to go for you. Also, consider how they will meet your needs. Next, you should make a list of those that don't fit your criteria or perform poorly and reduce your list from there. In the end, you should have stone retaining walls as either the main or part of the top three alternatives.
Both homeowners and business owners can use stone walls to improve their landscaping and gardens. Stone walls are often chosen for their aesthetics and not for their long-term or practical benefits. This can sometimes lead to the opposite result you want: a wall that isn't durable because it doesn't have the support and stability it needs to last.
Spend some time reviewing the reasons why you need this wall in particular, especially if it is one you favor during decision-making. Next, take some time to compare the characteristics of different walls. 
That being said, these are some characteristics you want to remember:
Durability & Costs Are What You Will Love the Most
There are many stone types available, so durability and construction materials will be important and also expensive… if you don't know how to handle this process and selection.
Weather conditions, quality materials, who built the wall, and any other factors can have a significant impact on stone retaining walls in the short- and long-term.
Groundwater source limitations play an important part. If it is located on steep terrain, it may be more difficult for you to work with this option.
Our team will ensure that your stone wall lasts at least six decades, and we are even aiming for more. We use only the best materials, and our team is available to answer any questions or preferences. We take care to ensure that the structure and design are able to withstand all weather conditions, as well as any pressure or weight they may encounter.
It is important that you consider the cost, size, as well as design. We use only the best materials, but this is not a problem as they are reasonably priced. We can adapt our prices to suit every client's needs.
Stone retaining walls cost between $20 and $72 per square foot. Certain stones are more expensive than others. It all depends on which type of stone you choose and if your budget allows for other options. We will worry about the costs and all details for durability, so you only need to think about how you want the wall to look.
Below is our list of additional services: