Retaining Wall Construction for North Palm Beach Residents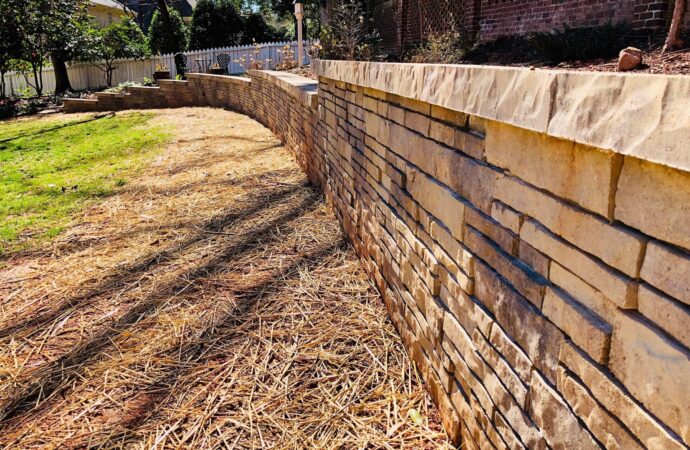 North Palm Beach is known for its beautiful beaches and green spaces, but what visitors and even residents don't see is that behind all this beauty lies a lot of work. Business owners and homeowners work hard to guarantee their properties and lands' stunning appearance without forgetting about safety and how they can prevent some issues like soil erosion and water stagnation. Our team at Retaining Wall Pros of Jupiter has contributed greatly to the build and repair of retaining walls for over a decade in the city, and we're proud to be the first option for all people who need, want, or maybe are trying to access it for aesthetical purposes.
The truth is, there are several reasons why you would use and build a retaining wall, most of them being part of the functional aspect of it, such as preventing soil erosion, being able to divert water, making sure soil stays in place, and many more based on where the wall is placed.
However, some homeowners and business owners choose to build one or more in order to enhance their properties' beauty by creating new usable spaces, adding hardscaping to their current landscape, and just bringing a different look.
Stone retaining walls are particularly popular among North Palm Beach residents as they bring a natural look to any land or property where they are built. Many even like to set several walls divided into small spaces to create something similar to a paradise. We know best as we have helped dozens of individuals achieve this goal.
Our company is the key if you have any needs or preferences for retaining walls, and we assure you that our contractors will be more than capable of offering the solution and service for your needs.
Make sure to contact us if you ever need one built, or maybe repairs and maintenance are needed so we can start performing them right away.
What Retaining Wall Can We Build for You?
Be it masonry walls, stone retaining walls, or any other type you have in mind, our team of professionals can handle the construction process.
Unlike other companies in the area, we have focused on building the best walls, and this includes ANY of them as we understand two things:
Not every person needs or wants the same type of wall.

The design matters, which is why having several options is the best.
We want to make sure you're getting the exact wall you need for both your functional and aesthetical needs. In short, you should be able to get a retaining wall that will perform more than just well in the place where it is built and also adds great beauty to it.
For this, we have added more than the regular services and options, and we use the highest quality materials, and all our members are well-experienced with them. Thus, feel free to request more information about each and keep in mind our services for them the extent to repairs and maintenance as needed as well.
Below is our list of additional services: