Learn More About the Retaining Wall Pros of Jupiter Today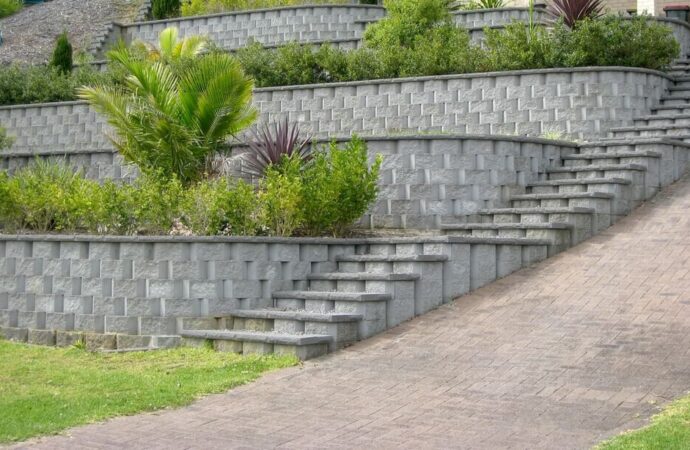 Working with experienced, skilled, and qualified retaining wall contractors is crucial if you want a final result that will be durable, long-lasting, and stunning. Of course, all at the same time. Retaining Wall Pros of Jupiter is a top company in the city that guarantees the best retaining walls, which will be built by contractors with over seven years of experience in the industry and counting. Many of them have been with us for over a decade and understand quite well what it takes to not only build them but also perform repairs and maintenance when needed.
Our job is to make sure that all needs are satisfied when you have your retaining wall built, be it related to preventing erosion, diverting or draining water, creating new usable spaces, or just holding and retaining soil for structural, construction, or aesthetical needs.
Although some contractors underestimate the importance of how the wall looks in the end, we care about it and consider that just like every hardscaping element and feature, retaining walls should look amazing once they are built in the desired space. Of course, without sacrificing longevity and durability in the process.
Thanks to our hard work, experienced contractors, and the highest quality materials we use for each one of our retaining walls and services, we're able to deliver the top walls for your house, businesses, land, terrain, slope, and any other space or place you need the wall for.
What Are We Capable of?
We can build any type of retaining wall you have in mind or need us to determine what you need for you. But besides being able to build them, we can perform repairs and maintenance as needed.
Our company would worry about your retaining wall's longevity and durability, even if it wasn't built by our team. After all, it is a matter of providing post-build services that will help you maintain your wall for decades to come. Otherwise, you will lose most of your investment and be the victim of accidents that come from retaining walls cracking, collapsing, or poor performance.
We are here for everything you need, and unlike other "experts" in the industry, we're proud to be the solution for every issue. Regardless of the type of wall you have and its length or size, we will be able to handle the repairs as requested.
If you don't know what you need precisely, we can determine all this for you, including when you request our construction service, since we undergo a specific process:
Talk to you about all the conditions of the current wall and what needs to be done, or about your project to build a new one.

Go over the place and assess the area to provide an estimate.

Wait for any changes or request you may have.

Perform our service.
Rest assured, your wall and project will be in the best hands as our retaining wall contractors have done everything they can, except disappoint any of the clients we have had so far in Florida.
Below is our list of additional services: